---
And a Happy New Year
Robert Johnson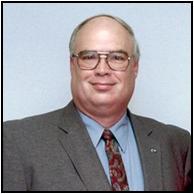 It is hard to believe we are ready to begin another New Year. I remember as a young boy, how slowly time passed, but through the years, time has picked up speed and now moves at such a rapid pace. Such is the perspective we gain as the number of days we have before us grows fewer, and the number of days we have behind us grow larger and larger. With the years of experience we have in life ever growing, what can we learn to help us as we begin a new year, a year unknown in what it holds, with both the blessings we will experience, and the challenges we will face?
One thing we can learn is that it is not within us to direct our steps (Jeremiah 10:23). As best as we may plan for the New Year, there will be unexpected events we will have to face. Our trust should not be in ourselves alone, then, but in the God who is eternal, who can guide our steps and lead us in the right way. If we make our decisions for life this year based solely on our feelings, our desires and on the flesh alone, we will make our challenges much more challenging to face. The Word of God should be our directive in all our choices and decisions (James 4:15). His will is the best way for us, today and certainly for eternity. Living by His will keeps us in a right relationship with Him, and offers us an abundant life (John 10:10). Make sure the path you take is that which is rooted in God's Word. "But if we walk in the Light as He Himself is in the Light, we have fellowship with one another, and the blood of Jesus His Son cleanses us from all sin" (1 John 1:7).
Something else we should learn is that God's love and forgiveness will always be available to us (Romans 8:38-39). We do not need anyone to tell us to enjoy the good times this coming year will bring, but sometimes we doubt ourselves and others when it seems life is trying to beat us down. This is a favorite tool of Satan to discourage us, weaken our faith and allow the world to dominate our thinking and living. Never doubt that God loves you and will always be with you! Our confidence comes from knowing what His Son endured on our behalf (Romans 8:32), and that He is there to encourage and help us every day (Hebrews 12:1-2). "For He Himself has said, 'I will never desert you, nor will I ever forsake you,' so that we confidently say, 'The Lord is my helper, I will not be afraid. What will man do to me?''' (Hebrews 13:5-6)
We are familiar with the saying, "We don't know what tomorrow holds, but we know who holds tomorrow." It is a true statement that can help encourage us in right living. We know God will do His part in helping us through the New Year, no matter what may come our way. Let us trust in Him and do our best to live for Him, walking in His love, committed to His will and confident in His strength. No matter what, the New Year will be a great year if God and His Son remain our focus throughout the year. As Jude commends to us, "Keep yourselves in the love of God, waiting anxiously for the mercy of our Lord Jesus Christ to eternal life" (Jude 21). What a great way to have a great new year! God bless.

---
I Am Resolved
Robert Johnson
It is a New Year! While much will continue on this year that we are familiar with, a new year offers a great opportunity to make changes, to do things differently than in the past, to seek to allow God to help mold us in His image, "beholding as in a mirror the glory of the Lord, are being transformed into the same image from glory to glory" (2 Corinthians 3:18). Resolutions are nothing new to us, but being effective at keeping them may be, as 7 of 10 people who make them will have abandoned them before the end of January. What can we do this year to help us do better at following through, with the help of our Lord?
It seems to me we all could use a big dose of honesty when it comes to evaluating ourselves. It is easy to create a façade for others to see, and then we con ourselves into believing it. This is the way sin works. This is what the Hebrews writer warns against. "But encourage one another day after day, as long as it is still called today, so that none of you will be hardened by the deceitfulness of sin" (Hebrews 3:13). Sin deceives us, and then hardens our hearts so we will not question ourselves and make changes. As Paul urges, "Examine yourselves" (2 Corinthians 13:5), and we do so by letting the Word of God penetrate to the innermost part of our being, showing us where we are at odds with what it says (Hebrews 4:12-13). How honest are you with yourself?
It also seems we need to recognize how selfishness works to set ourselves in God's rightful place in our lives. Selfishness is at the heart of every sin, and by thinking and acting selfishly we determine how we live, rather than letting God be in control of our lives. Jesus knew very well how big a problem this would be for His disciples, so He said, "If anyone would come after me, let him deny himself and take up his cross daily and follow me" (Luke 9:23). This is why Paul said he "crucified himself" with Christ, and that "it is no longer I who live, but Christ who lives in me. And the life I now live in the flesh I live by faith in the Son of God, who loved me and gave himself for me" (Galatians 2:20). Obviously, Satan does not mind us being religious as long as we let ourselves call the shots.
How can we know if self is more in control than God is? Coupled with the virtue of honesty, ask yourself some basic questions:
It may be resolutions are hard to keep because we handcuff ourselves from the start. It may be we do not examine ourselves to resolve to change, because we have let sin and self deceive us into a false sense of security. None of us is perfect, and there is room for improvement in every life. What will the New Year bring? What will this New Year bring for you personally? Will you allow God to help you grow in His image, or does Satan have the upper hand? "Do not be deceived: God is not mocked, for whatever one sows, that will he also reap" (Galatians 6:7). On the other hand, "Do nothing from selfishness or empty conceit, but with humility of mind regard one another as more important than yourselves; do not merely look out for your own personal interests, but also for the interests of others. Have this attitude in yourselves which was also in Christ Jesus" (Philippians 2:3-5).

Click Here for a FREE monthly reminder when each new issue
of Gospel Gazette Online has been published to the Internet.
Click Here to send the URL for this page to a friend
Click Here to send your comments about this page to Gospel Gazette Online