---
Which Road Will We Choose?
Aaron Burch
In Jeremiah 6, God proclaimed the destruction of Jerusalem (1-15). The people of Jeremiah's day had fallen away from God, becoming idolatrous (1:16; 2:9-13; 3:8-10). Despite their wickedness, some hope still remained that they could repent and return to God (3:22; 4:1-4, 14). God implored them to examine their direction, saying, "Stand ye in the ways, and see, and ask for the old paths, where is the good way, and walk therein, and ye shall find rest for your souls" (Jeremiah 6:16).
In this verse, God used five commands to show the people their errant path and encourage them to repent and follow His path. God first exhorted the people to stand in the path, to position themselves where they could compare His path with other paths. Six times in chapters 1-6 God depicted their paths: in 2:23, He cited their "way in the valley (i.e., Baal worship); in 2:31-33, the people had taught their evil ways to the wicked; in 2:36 and 3:2, God accused them of vacillating between His path and others; in 3:13, they had "scattered their ways" to serve everyone but God; in 4:18, their paths were bringing punishment.
God next urged them to see or evaluate the path before them. God had warned them not to serve other gods, but the people disregarded His message. They were spiritually blind (5:1) and deaf, closing their ears to His warnings (6:10). Thus, they were also blind to the results of their choices (5:31). However, if they would compare the paths, they could determine the correct one.
They also needed to ask for God's way, which indicates desire and direction. The picture is that of a traveler at a fork in the road who wants to take the best route, so he seeks advice (Clarke 271). The old paths are God's paths, which lead to goodness and God's blessings. For the Israelites, this involved deliverance from their enemies. God had been good to the people in the past (cf. 2:7, 31-32; 5:24), but now they placed their trust in human alliances (i.e., Egypt) rather than in God. Relying on others was a deadly road, not a good path (cf. 2:18, 36-37).
After determining the godly paths, God demanded they walk in them. Walking indicates a lifestyle of following God, but during Jeremiah's day, the people were walking after other gods (cf. 2:23-25). In contrast, by walking in God's path, they would find rest. This final command is the emphasis of God's instruction in this verse; only God's way was blessing and rest. The imperative stresses their personal responsibility to find rest. Their rest depended on their choices and emphasizes the certainty of finding it if they followed God's path.
Like the ancient Israelites, we should compare possible paths, open our eyes and ears to the direction of God's message, consider the end of our course, seek and desire God's way more than any other, abandon all other paths, live as God directs and trust only in God for rest. Are we following our own ways or God's way? May it never be with us like it was for Jeremiah's contemporaries: "We will not walk therein" (Jeremiah 6:16).

Works Cited
Clarke, Adam, Clarke's Commentary: Job-Malachi. Vol. 2. Nashville: Abingdon Press, n.d.
---
Dean Kelly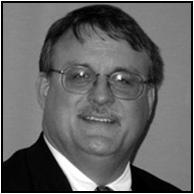 There are restaurants that I will never go to again because I remember the first time I ate there. They did not serve in a timely fashion, or they were ugly to me, or the food was not good – you know what I am talking about. These restaurants or stores, or whatever they may be, have made me say, "I remember the first time I went there, because it was also the last." On the other hand, there are places to which I have often returned based on the fact that I remember the first time I ever went there. The people were friendly, the service was prompt and courteous, and the food or merchandise, etc. were very good. Those first, pleasant memories are never forgotten.
On any Sunday, or even Wednesday night, people can walk into our assembly who will be experiencing it for the very first time. They will remember how welcome they felt. They will remember how sincere the worship seemed. They will remember whether the teaching or preaching was biblical, sound, yet caring and kind. As a preacher, I know that sermons are going to vary. I know that sometimes I am really "on my game," and other times I am just a little off (or worse). I realize that some subjects are inherently harsher than others. If you are preaching on eternal condemnation, that is much "harsher" than if you are preaching on God's love. However, I must keep in mind that if there are visitors in the audience who have never been here before, they will be telling someone in the coming days, "I remember the first time I ever went to that church." The words that follow that will reflect certain things:
1. Did I come as a stranger and leave as a stranger? Did the members of the congregation really show an interest in me, and truly try to make me feel welcome. Did I get the evil eye because I sat in somebody's seat? Did they cluster up in their little groups and basically ignore me? Did even one ask my name and where I was from, and express an interest in my being there? Those things should not be taken lightly, but should be important to us as members of the congregation. No stranger to our services should leave as a stranger.
2. Did I feel looked down upon and prejudged? When people come to visit a congregation, they can fit in any of several categories. Sometimes, they are faithful Christians just passing through. Sometimes, they are faithful Christians who are looking for a place where they can worship and serve God more effectively. Sometimes, they are unfaithful Christians who are starting the process of coming back to God. Sometimes, they are non-Christians who simply are searching for the truth. Sometimes, they are non-Christians who come because they are coerced into it, or for a holiday like Easter or Christmas. Who among us can look at a visitor and come close to knowing in which category he or she fits? We need to treat each visitor with respect and genuine interest. Someone travelling through can have an impact on how the congregation is viewed, and can influence others in the future. We must act in such a way as to make all visitors welcome, and to let them know that this congregation they are visiting is a place where they will be cared for, and treated with respect and kindness, no matter who they are.
3. "I remember the first time I visited there, and it has helped/has not helped me on my road to eternity." We need to understand that the biggest roadblock to someone going to heaven can be laid by how we treat a single visitor. It is not a laughable matter. It is not a matter to be taken lightly. One day the one who visits our services will stand before God. Can you imagine if he/she points a finger at us, and says, "I remember the first time I visited there, and that is why I never came to You"? May only a few say, "I did not prepare myself for eternity, but I remember the first time I visited them, and they tried to make me welcome and to help me walk the right path, but I gave up anyway." May it be that many at the Judgment Seat can point to us and say, "I remember the first time I visited them, and they made me welcome, and helped point me on the way to heaven." Remember that every visitor who comes through our doors is a sinner (just as we are) that needs the love of God (just as we do), and needs those who will help him or her go to heaven (just as we need). Let us consciously work to do our small part to try to help those who are really seeking God, and to never be a hindrance to anyone because we were careless, unthinking or unkind. When it comes to our assemblies, may their "I remember the first time I visited there" be a pleasant and fruitful memory.

Click Here for a FREE monthly reminder when each new issue
of Gospel Gazette Online has been published to the Internet.
Click Here to send the URL for this page to a friend
Click Here to send your comments about this page to Gospel Gazette Online