---
Who Wants to Go to Heaven?
Robert Johnson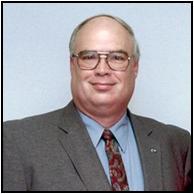 I have a book in my library, which has a chapter in it entitled, "Not Many People Want to Go to Heaven Anymore." Perhaps there is some truth to this. Many people would seemingly exchange the hope of things eternal after this life if they could live eternally in this life.
However, what kind of life would that be? Oh yes, there are good times through the number of our days, times we wish we could just freeze in time and enjoy indefinitely. We can also recall difficult, bad and sorrowful times we have gone through as well. Some of those hard times seemed like they would never end. Would you like to live with grim situations forever? There are no guarantees which experiences life here and now will bring. How many want to keep on going through such challenges forever?
Do we have a heavenly view of life? This is not to say we should all want to die right now. However, do you approach life so, whenever you face death, whether it's tomorrow, 50 or even 100 years from now, that you can have confidence about being in eternity with God? One of Satan's greatest temptations is to have us become consumed with the physical. It's easy to give the spiritual just a token significance, to have little, if any, concern about the spiritual.
I do not know of anyone who doesn't desire to go to heaven, but the question is, do we take the time to live so we can go to heaven? Jesus' said, "Not everyone who says to Me, 'Lord, Lord,' shall enter the kingdom of heaven, but he who does the will of My Father in heaven" (Matthew 7:21). Salvation is the free gift of God through Jesus Christ (Romans 6:23), but it's promised to the faithful, to those who commit their lives to Him, to live in Him and for Him, each and every day.
Don't become so busy living life that you do not take the time to live for God. As each day brings you closer to eternity, allow the hope of heaven to offer a positive influence for your life. "Be faithful until death, and I will give you the crown of life" (Revelation 2:10). That is the key to an abundant life today, and an eternal one tomorrow.

Click Here for a FREE monthly reminder when each new issue
of Gospel Gazette Online has been published to the Internet.
Click Here to send the URL for this page to a friend
Click Here to send your comments about this page to Gospel Gazette Online