Vol. 11 No. 7 July 2009

Page 11
---

The Winter of Life
By Bonnie Rushmore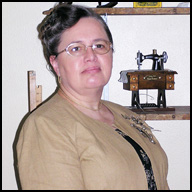 Every congregation has at least one, while larger congregations have several. We observe them at every gathering of the Lord's church. You know who they are. We all know them by name.
I am referring to the members of the church who never miss a service. They seem to follow the Postal Creed of "neither snow nor rain nor heat nor gloom of night" when it is time for services at the local congregation. If, by chance, they were not present, everyone would ask about them. If no one knows of their whereabouts, someone will call to check on them. If they do not answer the phone, someone will drive to their homes to see that they are alright. When these individuals are out of town, they call an elder or the preacher to inform someone of their whereabouts. In their minds, "being up in years" or "simply not feeling well" is not an excuse to stay home.
Not only do these individuals attend all the scheduled services, but they continually serve God to the best of their abilities. Retirement from secular work does not mean retirement from God's work. They continue to teach Bible classes, visit the hospitals and shut-ins, reach out to the lost, assist with cleaning and maintaining the meetinghouse, etc. They will not let age interfere with serving God. These individuals attend all the worship services, work sessions and fellowship gatherings. You can count on them to be present when the "doors are open."
Perhaps these individuals are following the examples of biblical characters who served God late in life. A few of these would include:
Moses led the Israelites out of Egyptian bondage at the age of 80 (Exodus 7:7) and died at the age 120 after leading the Israelites to the edge of the Promised Land (Deuteronomy 34:70).
Sarah gave birth to Isaac at the age of 91 (Genesis 17:17-21).
Caleb overthrew the inhabitants in Hebron when he was 85 (Joshua 14:6-15).
Anna, a prophetess, still served God night and day in the temple at the age of 84. She was there when Joseph and Mary brought baby Jesus to the Temple to offer sacrifice according to the Law of the Lord (Luke 2:22-24, 36-38).
Simeon was old enough to be ready to die when the Holy Spirit revealed that he would not see death until he saw Jesus. When baby Jesus was brought to the Temple for purification, the Holy Spirit directed Simeon to the child, and to bless Him (Luke 2:25-34).
Naomi was too old to have another husband and more children when her husband and two sons died in the land of Moab (Ruth 1:1-12). She must have taught her daughters-in-law about the God of the Bible since Ruth insisted on following Naomi to Bethlehem (Ruth 1:16-22). When Ruth gave birth to a son, after her marriage to Boaz, Naomi cared for the child. Naomi's influence on this young woman paved the way for the Messiah. Christ came through the linage of Ruth and Boaz (Ruth 4:13-22).
When Samuel anointed Saul as king (1 Samuel 9:17), Samuel called himself gray-headed and affirmed that he had served the Israelites righteously since childhood (1 Samuel 12:1-4). Forty years later, Samuel anointed David as the second king of Israel (1 Samuel 16:13). During his lifetime, Samuel served as a prophet (1 Samuel 3:1-18) and was the last judge to rule over Israel (1 Samuel 7:15).
Just as these and many other biblical characters served God late in life, we, too, must serve God as long as we live on planet earth. Our physical abilities may hinder what we can do, but we must continue to work in some capacity. Even those who are confined to a hospital bed can pray for those reaching out to the lost, can make phone calls or write short notes of encouragement. Let it be said of each of us, "The silver-haired head is a crown of glory, If it is found in the way of righteousness" (Proverbs 16:31 NKJV).