When Our Bodies Begin to Betray Us
By Marilyn LaStrape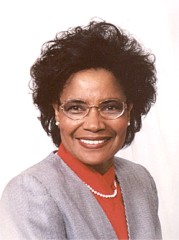 Many of us make the same resolutions every new year. We resolve to do something to better care for and maintain our bodies. We mean well, but somehow after several weeks or in some cases a few days, our enthusiasm and determination is gone.
Since we are God's main concern and his attention is always upon us, we should not be surprised that his Word has the insight we need regarding how he created us. He has made it abundantly clear to us that our physical bodies are of a temporary nature and existence.
In Psalm 39:4-5 David said, "Lord, make me to know my end, and what is the measure of my days, that I may know how frail I am. Indeed, You have made my days as handbreadths, and my age is as nothing before You; certainly every man at his best state is but vapor."
James says it this way, "Whereas you do not know what will happen tomorrow. For what is your life? It is even a vapor that appears for a little time and then vanishes away" (James 4:14).
Psalm 89:47-48 reads, "Remember how short my time is; for what futility have You created all the children of men? What man can live and not see death? Can he deliver his life from the power of the grave?"
The frailness of our bodies and the brevity of our lives is expressed in Psalm 90:10-11; "The days of our lives are seventy years; and if by reason of strength they are eighty years, yet their boast is only labor and sorrow; for it is soon cut off, and we fly away." A Christian sister made this comment at a Ladies' Day: "Forty is the old age of youth and fifty is the youth of old age."
Psalm 139:14 says, "I will praise you for I am fearfully and wonderfully made; marvelous are Your works, and that my soul knows very well." This biblical truth is acknowledged in the book, "How Your Body Works," by Henderson Publishing Ltd., 1997. These are two quotes from the numerous facts stated in that book: "Although the brain is fairly small, it requires a fifth of all the body's blood." "The smallest bone is in your ear! Although it is smaller than a fingernail, you cannot hear without it." Only God could do that--we truly are fearfully and wonderfully made!
So what do we do when we begin to feel and see the stress and strain of the years? What do we do when we are told some lifestyle changes must be made? What do we do when our bodies begin to betray us?
When our bodies begin to betray us and we ignore or deny that betrayal, we pay in pain and suffering! Our bodies never tell a lie about our true physical condition. We must make some adjustments as we advance in years and experience other changes in our physical condition.
When our bodies begin to betray us because of our advancing years, we must heed that betrayal because we have no choice. It has been said we begin to die as soon as we are born. God has told us just how frail we are, and to continue to try and maintain the same level of activity in our 60's and 70's that we had in our 20's and 30's is risky and irresponsible. We must work and play at a slower pace as we get older! When we are at our physical best, we are still nothing more than a vapor! Moses was one of the few who did not experience this physical deterioration. "Moses was one hundred and twenty years old when he died. His eyes were not dim nor his natural vigor abated" (Deuteronomy 34:7).
When our bodies begin to betray us because of disease or illness, the acceptance of that disease or illness is vital to our treatment and possible recovery. To go into denial in many cases allows the disease or illness to become worse and worse. This denial can lead to death!
When our bodies begin to betray us because of our own neglect and indulgences, we must accept responsibility. I have an 86-year-old uncle who said this to me: "If I had known I was going to live this long, I would have taken better care of myself." He is now suffering with several health problems.
When our bodies begin to betray us due to an injury that is life altering, we must make the adjustment to that injury. Constant looking back and wishing for what once was only hinders acceptance of present reality. When Paul asked for his thorn to be removed, the Lord's response was, "My grace is sufficient for you; for My strength is made perfect in weakness" (2 Corinthians 12:9).
So why do we need to be concerned about our bodies since they will return to dust and our days are like grass?
We have been created in the image of God.

We need to be thankful for life; it is a priceless gift from God.

We can serve him at our best when we take care of our bodies.
"Or do you not know that your body is the temple of the Holy Spirit who is in you, whom you have from God, and you are not your own? For you were bought at a price; therefore glorify God in your body and in your spirit, which are God's" (1 Corinthians 6:19-20).