The Conversion of Saul of Tarsus
By Dennis Gulledge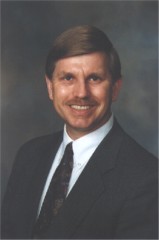 There are four events that have changed the history of the world. First, the entrance of sin into the world. Second, the birth of Jesus Christ. Third, the Pentecost day marking the establishment of the Lord's church in Acts 2. Fourth, the conversion of Saul of Tarsus. People in many different situations can profit from a study of Saul's conversion to Christ. Some people believe on Christ, but are confused as to what is involved in conversion. Some think that the Lord has appeared to them as he did to Saul in his conversion. Others think that the Lord has spoken to them as he did to Saul on the Damascus road. Everything in Saul's life was calculated against his becoming a Christian. He was reared a Pharisee (Acts 26:5). He had no social ties among Christians to influence him (Acts 9:26). He was steeped in the Jewish religion (Acts 22:3; Philippians 3:5-6). He was an avowed enemy of Jesus Christ (Acts 26:9; Philippians 3:6). His heart was not "pricked" after hearing a Gospel sermon (Acts 2:37), nor was he seeking salvation at the time of his conversion. Instead, he was actively engaged in the work of eliminating the Way (Acts 22:4). There are three accounts of Saul's conversion in the Book of Acts: Luke's account (Acts 9:1-19), Paul's account in a speech to Jews at Jerusalem (Acts 22:1-16), Paul's account in a speech before Agrippa (Acts 26:1-20). In 1 Timothy 1:12-16, Paul gives another account of his conversion. He points out that the Lord made him a "pattern to them which should hereafter believe on him to life everlasting." One would go to Acts 9, 22 and 26 to read that pattern. The fifth account of the conversion of Saul of Tarsus is found in Philippians 3:3-6.
Saul's Early Life
Saul was "a Jew, born in Tarsus" (Acts 22:3). According to race and religion, he was a Jew and a Pharisee, a sect of the Jewish religion (Acts 26:4-5). William M. Ramsey explores what must have been the effect of Saul's conversion upon his own family:
...[w]e must infer that the spirit of his family was strongly Pharisaic. The whole history of the Jews shows what was likely to be the feeling among his parents and brothers and sisters, when he not merely became a Christian, but went to the Gentiles. Their pride was outraged; and we should naturally expect that such a family would regard Paul as an apostate, a foe to God and the chosen race, and a disgrace to the family; his own relatives might be expected to be his most bitter enemies. (35-36)
Saul was very religious. As he later said of himself, he was a Jew and "very zealous toward God" (Acts 22:3). He was a Hebrew by descent and education--"an Hebrew of Hebrews" (Philippians 3:5). That is, he was as bigoted and ambitious as any religionist of his or any other day was. One must infer from this that a person might be religious and not be a Christian, but that one cannot be a Christian without being religious. In fact, one might be "religious" in some ways and still feel that something is missing that God would have him to do. Thankfully, the apostle was able to come to the end of his life without any regrets (2 Timothy 4:6-8).
Saul was a persecutor of the churches of Christ (Acts 8:1-3; 9:1; Philippians 3:6). He stood by and held the garments of those who stoned Stephen to death (Acts 7:58; 22:20). He searched for Christians meeting in the Jewish synagogues in order to beat and imprison them (Acts 22:19). Why would Saul seek out the synagogues on his campaign of persecution? The first place these early Gospel preachers went was into the Jewish synagogues (Mark 13:9). There they found Jews who believed the Old Testament and looked for the coming Messiah. Paul would later follow the example of these early evangelists by likewise seeking out the synagogues as fertile fields for the Gospel (Acts 9:20; 13:14). Saul persecuted Christians in Jerusalem (Acts 8:1-3). Not content to punish these people merely in Jerusalem, he went to Damascus with authority from the chief priest to persecute them in that city as well (Acts 9:1-2). He was willing to go wherever his career of persecution would take him. He joined wholeheartedly in restraining Christianity any way that he could. You would not think him a likely candidate for conversion to Christ, but our ways are not God's ways (Isaiah 55:7-8). Saul was a man endowed with great talents and he would, for good or evil, exert a vast influence upon mankind.
Saul's Contact with Jesus Christ
What could be done to convert a man like Saul into a disciple of Jesus Christ? In an effort to answer this question, it is appropriate to ask another: How were other conversions made? The citizens of Samaria heard Philip "preach Christ" to them (Acts 8:5). The Ethiopian treasurer heard the same evangelist preach Jesus (Acts 8:35). Cornelius sent for Peter to hear words from him whereby by he might be saved (Acts 10:5-6; 11:13-14). Lydia of Thyatira heard Paul as he and Silas addressed the women gathered outside the city of Philippi on the Sabbath (Acts 16:13-14). The jail keeper at Philippi heard the Gospel from Paul and Silas (Acts 16:30-32). These and others were brought to Christ by hearing and hearing by the word of God (Romans 10:17).
What about Saul? Would you send a preacher to him? These were the very ones Saul wanted to eliminate (Acts 22:4). It would require something drastic to get Saul's attention. The preacher, Ananias, would come later (Acts 9:10). Even Ananias protested against the Lord's commissioning him to go speak to Saul, saying, "Lord, I have heard by many of this man, how much evil he hath done to thy saints at Jerusalem" (Acts 9:13). Jesus Christ himself appeared to Saul (Acts 9:3-6). A light was seen: "And as he journeyed, he came near to Damascus: and suddenly there shined round about him a light from heaven" (Vs. 3; Acts 22:6). A voice was heard: "And he fell to the earth, and heard a voice saying unto him, Saul, Saul, why persecutest thou me?" (Vss. 4-5). A change was made: "And he trembling and astonished said, Lord, what wilt thou have me to do?" (Vs. 6).
Will Jesus appear to people today the way he did to Saul? Despite modern day claims of personal sightings, the answer is no. It was essential as a qualification of an apostle that he had seen and conversed with the Lord (Acts 1:21-22; 26:16-18). This was the final post-resurrection appearance of Jesus (1 Corinthians 15:5-9). James D. Bales noted, "Christ promised to appear to Saul in some additional matters (Acts 26:16), but there is no scriptural evidence that anybody else had such a face to face encounter after Saul" (80). Albert Barnes has correctly said, "Even on the most momentous questions of our existence, on the truth most important to be known...we are to lay aside all expectations of a voice from heaven; of a vision; of a dream; of the sending of an angel to instruct us, to warn us, to point out the path of duty, to teach us what to do" (69).
In his personal encounter with Saul, Jesus did not speak peace to the future apostle's soul. Many denominational theologians assume otherwise. One seminary professor of church history wrote, "...Jesus came to him and taught him a message of forgiveness and salvation through faith" (Smith 10). On the contrary, Ananias taught Saul the "message of forgiveness and salvation" through obedient faith. Jesus put him into contact with the preacher who would teach him the Gospel. I have never heard anyone, who felt that the Lord had spoken peace to them, say that Jesus put them into contact with a Christian who would teach them what to do to be saved as did Saul. Why not? Teaching so as to convert others is God's work through Christians (James 5:19-20).
Saul's Obedience to the Heavenly Vision (Acts 26:19)
It is clear that Jesus did not appear to Saul in order to save him at that very moment. A proper understanding and application of Saul's conversion to Christ will not force it into setting a precedent for divine appearances that are neither promised by Jesus nor proved by the claimant. There is no doubt that God could address us individually and indicate to us his will in what he would have us to do to be saved. The question is not how could God effect this end result, but how does he do so. Saul was clearly sent into Damascus to learn from the voice of a Gospel preacher what to do to be saved (Acts 9:6). Why did deity bring the preacher and sinner together? Because the Gospel has been committed into the hands of men for teaching (2 Corinthians 4:7).
We are not privy to all that Ananias said to Saul, although we do know that he instructed him to be immersed and wash away his sins (Acts 22:16). Leading up to the final instruction to be immersed for the remission of his sins (Acts 2:38), it is probable that Ananias tutored Saul somewhat along the following lines. First, as God calls upon all sinful men to repent and to "forsake his way, and the unrighteous man his thoughts" (Isaiah 55:7), it is reasonable that Saul was told that he must abandon his purposes of persecution (Acts 17:30). Second, since Saul was trying to make his way to heaven without a Savior, having denied all the proofs of Jesus Christ and his resurrection, it is likely that Ananias taught him of that Redeemer whom he would later make known to the world (Acts 16:31). Third, all that remained was for the redeeming blood of the Lamb of God to wash his sins away, which he did in baptism (1 Peter 3:21).
Saul became a Christian under the provisions of the Great Commission, the same way all people are saved (Matthew 28:18-20; Mark 16:15-16; Luke 24:46-47). Saul's conversion to Christ is an example of the greatness of God's mercy toward sinful men (Titus 3:3-5). Paul viewed himself as the "chief of sinners" (1 Timothy 1:12-15). With Saul's example before us, no one can reasonably question the will and power of God to save him, whatever his sins may be (Romans 1:16; Hebrews 7:25).

Works Cited
Bales, James D. Saul: From Persecutor to Persecuted. Shreveport: Lambert, 1975.
Barnes, Albert. Scenes and Incidents in the life of the Apostle Paul. Philadelphia: Zeigler, 1869.
Ramsey, William M. St. Paul the Traveller and the Roman Citizen. London: Hodder and Stoughton, 1895.
Smith, James D, III. "Boundary Breaker." Christian History. Issue 47. (Vol. XIV, No. 3), 10.