| | |
| --- | --- |
| Vol. 6, No. 1 | January 2004 |
Benjamin's Five Wardrobes
By Mark McWhorter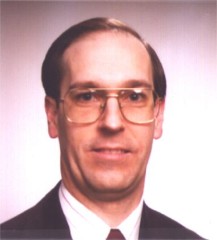 Almost everyone is familiar with the biblical account of Joseph being sold into Egyptian slavery. Joseph is blessed by God over the years even though he at one point is falsely accused and thrown into prison. Eventually, he becomes the right-hand-man of the Pharaoh. In this position, he is the most powerful person in Egypt other than Pharaoh.
Joseph prepares Egypt for seven years of terrible famine. He does this because God gave him the ability to interpret Pharaoh's dreams and the wisdom to know what to do during the good harvest years.
The famine is very bad and is over much of the known world at that time. Joseph's father, Jacob, sends his other sons to Egypt to get food. All the boys go except Benjamin who is Joseph's full brother. Joseph recognizes his brothers but they do not recognize him. He makes them go back home and bring Benjamin.
Benjamin arrives in Egypt and Joseph tells him and the other brothers who he is. Pharaoh learns about Joseph's family and insists that they return to Jacob and bring the whole family to Egypt. As the brothers leave to go on the trip, Joseph gives all of them a change of clothing. But to Benjamin he gives five changes of clothing.
"When Joseph presented his half-brothers with gifts he gave Benjamin, his real brother, 'five changes of raiment'" (Genesis 45:22). This is significant, because the number five was regarded by the Egyptians as the mark of special distinction (see Yahuda, Accuracy of the Bible, p.61). "The biblical account of how Benjamin was favored by Joseph reflects clearly the Egyptian attitude to the number five" (New Light on the Bible by Trude Weiss-Rosmarin, The Jewish Book Club, 1941, p.30).
Just little things like this show that the Bible is indeed the inspired Word of God. Even the small details given in the Bible are accurate. I am glad that God gave us the Bible. We can read and study it and know what he wants us to do.
If he was accurate in even the small details, then he must intend for the Bible to be important to us, and he expects us to follow even the small details.


Let Us Go Into the Next Towns
By Mark McWhorter
Jesus and his disciples arrive in Capernaum. He teaches in the synagogue on the Sabbath day. The people there are amazed at his teaching. He taught as one that had authority, but he was not qualified in their eyes to have such authority.
Then he sends an unclean spirit out of a man in the synagogue. The spirit recognizes Jesus as "the Holy One of God" (Mark 1:24). Then all the people are even more amazed, and his fame is quickly spread throughout the region.
Jesus then goes to Simon and Andrew's house. He heals their mother. That evening, many bring their sick and possessed to the house to be healed. Jesus spends much time healing those brought to him.
Jesus then gets up very early in the morning to go to a solitary place to pray. His disciples search him out and tell him that many in Capernaum are looking for him. But rather than go back to Capernaum, he says they must go on to other towns to preach. He says he came to preach the kingdom of God (Luke 4:42) and must to go to other cities.
There would have been nothing wrong with him staying in Capernaum and healing more individuals there. But it was more important for him to make sure that as many as possible heard the good news of the kingdom. The lesson for us is that we can never take care of all of the physical problems that may be presented to us. We are to have compassion and do what we can to relieve suffering. But the most important thing that we can do for anyone is to preach the good news of Jesus Christ to him or her.
Jesus was ready to preach the kingdom at all times. He wants all people to be saved. Do you love all people as much as you should? Are you always ready to tell someone about Jesus and his kingdom?
Study your Bible. Learn all you can about Jesus, his teachings, and the kingdom. Make sure you are obeying Jesus in all things. And do all you can to tell others what they need to know to also obey Jesus in all things. And if any of this is hard to understand, ask an adult to help you.