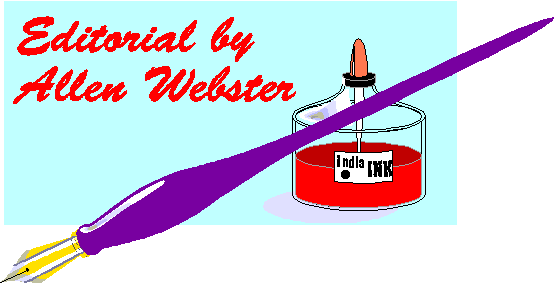 A Trial of Grief
And A Trail of Tears
Part 1
More has been written about Jesus' life than any man who has ever lived. More has been written about His death than His life, yet the material is not exhausted. Writers can find no more appealing story and readers never tire of the theme. He faced a trial of grief before Pilate when justice was executed before He was. Then there was a trail of tears as Jesus was led to Calvary as the women followed weeping over His eminent demise. A fascinating angle to explore is the different functions of Jesus in light of those who interacted with Him on the way to Golgotha.

Christ, judge of all men, stood in front of Pilate, a judge. He who will judge all men (Rom. 14:10), knows what if feels like to be judged. The Prosecutor knows what it feels like to be the defendant. Jesus promises to be fair, and merciful (to His own, 2 Tim. 4:8), something that was foreign at His trial. He will say to many imperfect and undeserving children on that day, "Well done, thou good and faithful servant: thou hast been faithful over a few things, I will make thee ruler over many things: enter thou into the joy of thy lord" (Matt. 25:21). Though perfect and deserving, He heard no such words. The words He heard went something like this, Illum duci ad crucem placet. We learn this from Barclay, who writes: "The Roman ritual of condemnation and routine of crucifixion were fixed. They did not alter. The judge said, Illum duci ad crucem placet, 'The sentence is that this man should be taken to a cross.' Then he turned to the guard and said, I, miles, expedi crucem, 'Go, soldier, and prepare the cross.'" Jesus knows what it feels like to have a sentence of condemnation passed down to a waiting defendant. He watched Pilate deliberate and heard him condemn. He will understand the pounding hearts and the sweating or our palms. He seeks to take the stress out of judgment by preparing us for trial. In fact, He pleads with sinners to repent and take Him as their Advocate before they have to take Him as their judge (1 John 2:1). How interesting it will be to watch Pilate come before Jesus at the judgment that really counts. Here we have the Judge judged!

Christ, friend of publicans and sinners, walked friendless down the Calvary road. After the scourging and mocking, at about 9 a.m., Roman soldiers put Jesus' clothes back on him and led Him and two thieves to be crucified. The processional to the site of crucifixion was led by a complete Roman military guard, headed by a centurion. These soldiers remained with the victim throughout the process until they were sure of his death. The prisoner, usually naked (If local customs prohibited nakedness, they would allow a loincloth, which was probably the case in Palestine.), was set in the middle of a hollow square of four Roman soldiers. His own cross was laid upon his shoulders, and he was goaded along the road as he staggered to the place of crucifixion. They chose the longest possible route for two reasons. First, anyone could still bear witness in his favor, could stop the procession to have the case retried. Second, Roman politicians like to make examples of condemned men. The long, slow parade along public streets was designed to serve as a warning to others that Rome dealt with criminals quickly and mercilessly.

During the parade to the execution ground, Jesus--weak from loss of blood, food deprivation, fluid dehydration, and emotional strain--fell beneath the load. At this point, we might expect a hundred volunteers among those He had helped during His ministry to rush to His aid, perhaps arguing over who got the privilege of helping the Master in this small way. But no one stepped forward. Simon of Cyrene, evidently a stranger, was compelled (made) to bear the cross after Christ. Jesus, who had always been a friend to those who needed a friend (Luke 7:34), walked alone to Golgotha. His disciples had forsaken Him and fled into the night (Matt. 26:56), and now His acquaintances kept their distance when He needed a hand. Here we have the friendless Friend of sinners!

Christ, the glad tidings of good things, trailed behind an accusing placard. In front of the condemned man marched a soldier bearing a placard (titulus) with his crime inscribed upon it, as a warning to anyone else contemplating such a crime (Mark 15:21). (Sometimes the condemned man's name and crime were put on the placard and hung around the criminal's neck instead.) Later, the titulus was attached to the top of the cross. Jesus' inscription was written in three languages--Hebrew, Greek and Latin. (These three great languages of the ancient world stood for three great nations. Every nation has something to teach the world; and each of these made a significant contribution to world history and to God's plan. The Hebrews taught the world religion and the worship of the true God; Greece taught the world to appreciate beauty and to speak a universal language; Rome taught the world to respect law and government. In Jesus, these have fulfillment. He is the supremely beautiful one and the highest thought of God. In Him is the law of God and the kingdom of God. In Him was the very image of God. It was symbolic that the three great languages of the world should call Him, "King.")

Jesus' favorite greeting was, "Be of good cheer!" (Matt. 9:2; 14:27; Mark 6:50; John 16:33). Where He went the Gospel (Good News) spread. He spoke more encouraging words, with more force, than any who went before Him or who have come since. Therefore it is interesting to note what was not said on this occasion. Of all the words that could have been used of the Word (John 1:14) at His death, it is interesting that no formal, flowery, funeral speech was made (Talk about a grand occasion to "preach someone into heaven!"), no careful obituary was penned, no long write-up was published and circulated, and no though-provoking marker was placed at His tomb. The only words used wee those scratched by some soldier on a rough board and nailed over His head as He died. Here we have the Word unarticulated.

Christ, the merciful master, submitted to an unyielding politician. No doubt Pilate put this inscription on the Cross of Jesus to irritate the Jews. They had just said that they had no king but Caesar, and had absolutely refused to have Jesus as their king. They complained, but he said, "What I have written, I have written." Here Pilate is inflexible--unwilling to yield an inch. A very short time before, the same man had been weakly vacillating as to whether to crucify Jesus or to let Him go. In the end he allowed himself to be bullied and blackmailed into giving the Jews their way. Adamant bout the inscription, he had been weak about the crucifixion. It is one of the paradoxical things in life that we can be stubborn about things which do not matter and weak about things of supreme importance. Pilate was the man who took a stand on the wrong things and too late. Now contrast Jesus with Pilate. Jesus was a greater Master (Matt. 23:8), but showed more mercy to less deserving people (cf., John 8:1-11; Heb. 2:17). He had inherent authority, but Pilate had only delegated authority (John 19:11; Rom. 13:1-6). Jesus thus gave Pilate his authority and then submitted to it. Further, He submitted to abused authority. He who needed only justice did not even plead for mercy. What a Savior!
---
Jesus: The Good Shepherd
". . . We are his people, and the sheep of his pasture" (Psa. 100:3). "For he is our God; and we are the people of his pasture, and the sheep of his hand . . ." (Psa. 95:7).

Jesus, as the Good Shepherd, cares for the sheep individually. "To him the porter openeth; and the sheep hear his voice: and he calleth his own sheep by name, and leadeth them out" (John 10:3).

Jesus, as the Good Shepherd, leads his sheep in the right way. "And when he putteth forth his own sheep, he goeth before them, and the sheep follow him: for they know his voice" (John 10:4).

Jesus, as the Good Shepherd, saves the sheep. "I am the door: by me if any man enter in, he shall be saved, and shall go in and out and find pasture" (John 10:9).

Jesus, as the Good Shepherd, gave his life for the sheep. "I am the good shepherd: the good shepherd giveth his life for the sheep" (John 10:11). "As the Father knoweth me, even so know I the Father: an I lay down my life for the sheep" (John 10:15).

Jesus, as the Good Shepherd, protects the sheep. "But he that is an hireling, and not the shepherd, whose won the sheep are not, seeth the wolf coming, and leaveth the sheep, and fleeth: and the wolf catcheth them, an scattereth the sheep" (John 10:12).

Jesus, as the Good Shepherd, unifies the sheep. "And other sheep I have, which are not of this fold: them also I must bring, and they shall hear my voice; and there shall be one fold, and one shepherd" (John 10:16).

"Then said Jesus unto them again, Verily, verily, I say unto you, I am the door of the sheep" (John 10:7). "And he said, . . . He that believeth and is baptized shall be saved; but he that believeth not shall be damned" (Mark 16:16).