Volume 17 Number 9 September 2015
---
How Interested Are You in Christ?
Raymond Elliott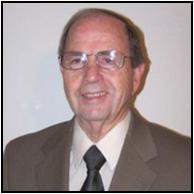 Notice one of the events surrounding the birth of Jesus. The Magi (wise men) from the East visited. They may have come from Media, Persia, Arabia, Chaldea or some Far East country. Daniel was made president of this order in Babylon (Daniel 2:48), and they are first mentioned in Jeremiah 39:13. They could have known of the coming of the Messiah from Jews living in their country. Even the Chinese sage Confucius (551-479) foretold a coming teacher in the west. Furthermore, Zoroaster, founder of the Persian religion, was contemporary with Abraham, and he predicted the coming of a great, supernaturally begotten prophet. The Septuagint was translated in Alexandria, Egypt in the in the year 280 B.C. into the Greek language; this was the universal language of the day. Therefore, it also could have contributed knowledge about a coming Messiah.
In addition, the star that led the wise men was not a regular one. How interested are you in Christ? Notice the interest displayed by these wise men. They were interested enough to search for the Christ.
We must search for the Christ, too. "Philip found Nathaniel and said to him, 'We have found Him of whom Moses in the law, and also the prophets, wrote – Jesus of Nazareth, the son of Joseph'" (John 1:45). Anyone can discern the Christ. "If anyone wills to do His will, he shall know concerning the doctrine, Whether it is from God or whether I speak on My own authority" (John 7:17). "Ask, and it will be given to you; seek, and you will find; knock, and it will be opened to you. 'For everyone who asks receives, and he who seeks finds, and to him who knocks it will be opened'" (Matthew 7:7)
The Magi did not have to be begged, but they voluntary sought Christ. Likewise, we need to yearn for the Christ (Matthew 5:6; Acts 2:41). The wise men did not let someone do their searching for them. Herod, however, wanted them to do his searching. There are some things, though, that we must do for ourselves. We cannot borrow faith, and each of us must live a faithful Christian life (Galatians 6:2, 5).
The wise men were interested enough to follow the light God gave them. We, too, must use the divine light made available to us. "And we heard this voice which came from heaven when we were with Him on the holy mountain. And so we have the prophetic word confirmed, which you do well to heed as a light that shines in a dark place, until the day dawns and the morning star rises in your hearts" (1 Peter 1:18-19). "Your word is a lamp to my feet and a light to my path" (Psalm 119:105). "But even if our gospel is veiled, it is veiled to those who are perishing, whose minds the god of this age has blinded, who do not believe, lest the light of the gospel of the glory of Christ, who is the image of God, should shine on them" (2 Corinthians 4:3-4). "As His divine power has given to us all things that pertain to life and godliness, through the knowledge of Him who called us by glory and virtue" (2 Peter 1:3).
The Magi listened to the voice of God rather than to the words of man. They disregarded the words of Herod who said, "Come back and tell us." We also should listen to God rather than man (Acts 5:29).
In addition, the wise men were interested enough to pay the price to find the Christ. They left their homes and traveled a great distance to seek the Christ. Searching out and following Jesus Christ requires advanced planning. "For which of you, intending to build a tower, does not sit down first and count the cost, whether he has enough to finish it" (Luke 14:28). Then, they kept on until they found Jesus. Likewise, we must continue until we find the Christ. We should not be like the Galatians who did not complete their race. "You ran well, who hindered you from obeying the truth?" (Galatians 5:7). "But Jesus said to him, 'No one, having put his hand to the plow, and looking back, is fit for the kingdom of God'" (Luke 9:62).
The Magi were interested enough to worship Jesus and give gifts to Him. They acknowledged that Jesus was God (Matthew 4:4). Today, we must worship God, too (John 4:24).  Worship involves giving of ourselves and what we have to the Lord.
In conclusion, how interested are you in Christ? Wise men (and women) still seek Him. "The fear of the Lord is the beginning of wisdom, and the knowledge of the Holy One is understanding" (Proverbs 9:10).

---
Despair
Dean Kelly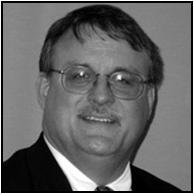 Twice in Psalm 42 David asked the question, "Why are you cast down, O my soul? And why are you disquieted within me?" The ESV uses the expression "why are you in turmoil in me?" David faced many difficulties and life-threatening events in his life. Some were the direct or indirect results of his own actions. Some were through no fault of his own. There were times when he felt totally overwhelmed. This Psalm appears to have been written in one of those times. David had to reaffirm to himself, in his own mind, the fact that God was with him. Notice some of the Psalm's statements: "Deep calls unto deep at the noise of Your waterfalls; All Your waves and billows have gone over me. The Lord will command His lovingkindness in the daytime, And in the night His song shall be with me… A prayer to the God of my life. Why are you cast down, O my soul? And why are you disquieted within me? Hope in God; For I shall yet praise Him, The help of my countenance and my God" (Psalms 42:7-8, 11 NKJV).
The fact is that each of us, no matter how strong one's faith is, occasionally has a heart that is in turmoil. Remember, this Psalm was written by the same man who once stood, because of his great faith, in the presence of a giant, and won the battle with a simple stone – aided by the almighty hand of God! Yet, he was down and was having to lift up his own heart from despair that he knew he shouldn't feel. Without doubt we have all been there.
We don't have to remain in despair. We will be in situations from time to time, some of our own doing and some not our fault, that will bring those feelings of despair. We must reach deep into our faith, and put our hope in God, knowing that He has not truly forsaken us, "casting all your care upon Him, for He cares for you" (1 Peter 5:7).
We must earnestly desire and seek the comfort of God. The Psalmist began this Psalm with a beautiful word picture. "As the deer pants for the water brooks, So pants my soul for You, O God" (Psalm 42:1). At all times, but especially in the down moments when feelings of despair slowly creep in to choke out joy, we need to actively come into the presence of God for His aid and comfort.
Many times those around us push us away from seeking God (intentionally or unintentionally). Remember poor Job. Not only did he have to deal with so many problems, they were made worse by his three holier-than-thou friends and his wife who had lost all faith. In David's case, he said, "My tears have been my food day and night, While they continually say to me, 'Where is your God?'" (Psalm 42:3).
We need to be like the thirsting deer who pants for water. If we will return our hearts to God, even in the midst of troubles, the parching thirst of despair can be quenched with the refreshing waters of life found in God. May your despair wither away, your pain subside and you empty heart be filled again – as a deer satisfied by the waters of a beautiful brook!

Click Here for a FREE monthly reminder when each new issue
of Gospel Gazette Online has been published to the Internet.
Click Here to send the URL for this page to a friend
Click Here to send your comments about this page to Gospel Gazette Online