---
If You Abide In My Word,
You Are My Disciples Indeed
Sunny David
During His personal ministry on earth, a large number of people had believed on Christ, especially by seeing His mighty and wonderful works. However, there were many who no longer went about with Him because they could not make the complete surrender of themselves in an obedient faith – so they turned back. They were offended at His teaching and said, "This is a hard saying who can understand it? ...from that time many of His disciples went back and walked with Him no more" (John 6:60, 66). They walked with Him no more because His teaching did not find an abiding place in their hearts. Jesus attached a condition to being truly His disciples. "If you continue in my word," he told them, "then indeed you are My disciples" (John 8:31). The point is, it is not enough to just accept Jesus and believe in Him, as many do today. Instead, the true disciple is obedient to His Word. "But why do you call Me Lord, Lord," Christ said in one place, "and not do the things I say?" A disciple is a follower of Christ, a learner who has believed, obeyed and continues to follow and abide in His teaching.
To those who had believed in Him, He did not say, "You have believed in Me and therefore you are saved." Rather He said in effect, "Now that you have believed, if you really want to be my disciples, do what I have commanded." In John 15:14 He told them, "You are My friends if you do whatever I command you." The ultimate salvation of believers depended then, as it does today, upon obeying His commandments.
Far too many people today are just believers and not doers of what the Lord says through His Bible. Christianity of too many people today has shrunk to celebrations of a few manmade yearly festivals and engaging in occasional prayers and reading of the Bible. Yet, Christ taught, "Not everyone who says to me, Lord, Lord, shall enter the kingdom of heaven, but he who does the will of my Father in heaven." Are you listening? Christ taught, if we want to enter heaven we better listen to God and do what He asks us to do. How do I know what God requires of me to do? The Bible is the answer. Through the Bible, and only the Bible, God speaks to man today (Hebrews 1:1-2), and He speaks to all the same thing. He is not the author of confusion (1 Corinthians 14:33), which prevails today amongst the believers of Christ who are divided into thousands of sects and denominations. The apostle Paul said that even if an angel from heaven preaches to you any other gospel, let him be accursed, that is, do not listen to him (Galatians 1:6-9). At another place he asked to avoid such who teach contrary to the doctrine of Christ (Romans 16:17). The beloved apostle John wrote, "Whoever transgresses and does not abide in the doctrine of Christ does not have God. He who abides in the doctrine of Christ has both the Father and the Son. If anyone comes to you and does not bring this doctrine, do not receive Him into your house nor greet him" (2 John 9-10). So, when we have one Bible, one teaching, then why is there division? Jesus taught that "the seed is the word of God" (Luke 8:11). Every seed produces after its own kind. Evidently then there have been different seeds sown through the years, which produced a kind of Christianity that is very different than the Christianity of the Bible. Why in the first century, in the beginning of Christ's Christianity, was there only one church, and all congregations of that one church were called "churches of Christ" (Romans 16:16; Matthew 16:18)? Why were they all known only as "Christians" (Acts 11:26; 1 Peter 4:16)? Why did they all worship in the same way (Acts 20:7; 2:42)? The answer is, they all followed God's will as revealed to them through the apostles of Christ, which will we have today in the written form of the New Testament of the Bible. Now, if we all put away today from us all kinds of human doctrines and teachings, cease to believe and practice them, and return to what God tells us to do in the Bible, then we all too will be the same as they were in the beginning, Christians and united in one church, worshipping in the same way. To be a true disciple of Christ one must pass the test of abiding in His teaching.

---
Nations and God's Favor
Robert Johnson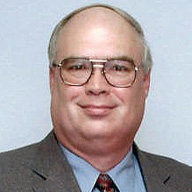 "Righteousness exalts a nation; but sin is a disgrace to any people" (Proverbs 14:34 NASB). As God is our Creator and Sustainer, it should not surprise us that He desires nations to walk according to His will – to live by His principles of righteousness. That nations do not always walk in righteousness is understood by what John tells us in 1 John 5:19, "the whole world lies in the power of the evil one." We should not be surprised, then, that God responds to the unrighteousness a nation commits, either against itself or against other nations. To Jeremiah He said, "If it does evil in my sight, by not obeying my voice, then I will think better of the good with which I had promised to bless it" (Jeremiah 18:10). Sin in any nation can bring God's judgment against it, to warn, to punish or to destroy.
God's desire, however, is not to condemn, but to restore and to bless. When Jonah was sent to Nineveh, the message he was given to preach was short but powerful. "Yet forty days, and Nineveh will be overthrown" (Jonah 3:4). The people believed in God and repented, and showed the sincerity of their belief by reforming their lifestyles. This is what God desired, not to overthrow them, but to bring them to His righteousness so that He could bless them. Jonah knew this about God and wanted Nineveh destroyed since they were enemies of Israel. "For I knew that you are a gracious and compassionate God, slow to anger, and abundant in lovingkindness, and one who relents concerning calamity'" (Jonah 4:2). Destruction is not God's first option; He desires a change of heart from sin to righteousness – from what condemns to what will bless.
God warned Solomon of what would happened if his nation turned from God, but also what they should do to find His grace and mercy again. "And my people who are called by my name humble themselves and pray and seek my face, and turn from their wicked ways, then will I hear from heaven, will forgive their sin, and will heal their land" (2 Chronicles 7:14). Through Isaiah He says, "Wash yourselves, make yourselves clean; remove the evil of your deeds from my sight. Cease to do evil, learn to do good; seek justice, reprove the ruthless, defend the orphan, plead for the widow…If you will consent and obey, you will eat the best of the land: but if you refuse and rebel, you will be devoured by the sword. Truly the mouth of the Lord has spoken" (Isaiah 1:16-17, 19-20).
Clearly, God wants to bless all nations, as He has created us all. The problem is in exalting sin and abandoning God's righteous ways, but the solution is in returning to righteousness. God's Word gives all nations the principles by which they need to live. Rather than reject His will, it's time to return to the truth of His Word. Rather than justify sin, we must abandon it and from the heart recognize right from wrong once again. We must embrace what is right. As our Creator, God alone knows what is best for us and how we should live. We have the time and the opportunity to return to Him; we must respond while there is yet time. If we repent and return to righteousness, we can find God's grace again. This is what God wants. This should be our resolve.

[Editor's Note: This timely article by brother Robert Johnson identifies the problems that generally characterize nations, and he has outlined as well the single solution to the problems that plague countries. Moreover, brother Johnson's remarks accurately portray the horrific and sinful path trod by citizens and their leaders in the USA, too. Certainly the past greatness of this nation is attributable to the benevolent providence of God, which as certainly He will overturn unless the governed and those who govern repent and return to Him. Only one kingdom is everlasting (2 Peter 1:11), and it is neither any kingdom of antiquity nor any contemporary nation. For instance, the United States of America is just as prone to falling as either any that has come before it or some present-day country. "And He changes the times and the seasons; He removes kings and raises up kings…" (Daniel 2:21). Our country has made some very bad choices at pivotal points in its history, and another crucially important pivotal point is upon us, awaiting a decision that may seal the doom of the USA. ~ Louis Rushmore, Editor]
Click Here for a FREE monthly reminder when each new issue
of Gospel Gazette Online has been published to the Internet.
Click Here to send the URL for this page to a friend
Click Here to send your comments about this page to Gospel Gazette Online