---
An Unwanted Mansion
David A. Sargent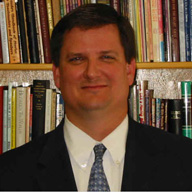 The State of Idaho has discovered that it is easier to receive a mansion than it is to give it back, reports John Miller. The hilltop mansion was built by J.R. Simplot, potato magnate who became a billionaire by building a corporation that supplied McDonald's with its golden French fries. Simplot, who died in 2008 at age 99, gave the mansion to the State of Idaho back in 2004. The mansion was given to the state to serve as a residence for the Governor of Idaho. However, the current governor does not want to live in it!
A public hearing began this week to discuss what to do with the mansion. Thus far, the majority of people who have spoken recommend either selling the place or returning it to the Simplot family, but the family doesn't want it!
"The family's position hasn't changed," said David Cuoio, a Simplot spokesman, on Wednesday, referring to an earlier statement. "J.R.'s home was given to the State with the understanding that it would be used as the governor's house." Meanwhile, the State of Idaho is spending thousands of dollars to maintain the empty mansion.
Imagine that: an unwanted mansion! However, there is a "mansion" that is infinitely better than the Simplot mansion that everyone should want to inherit, not only because of its beauty, but also because of the One who has made it possible for each of us to inherit it.
Jesus Christ, God's Son, once comforted His troubled disciples with these words: "Let not your heart be troubled; you believe in God, believe also in Me. In My Father's house are many mansions; if it were not so, I would have told you. I go to prepare a place for you. And if I go and prepare a place for you, I will come again and receive you to Myself; that where I am, there you may be also" (John 14:1-3). The word "mansions" in this text literally means dwellings or abiding places. In other words, Jesus was declaring that He was preparing a "room" in His Father's house (heaven) for each of them!
Heaven is a prepared place for a prepared people. Sin will keep us out of heaven (Revelation 21:8). In fact, sin places us on the road to destruction (Matthew 7:13-14). Yet, God loves us so much that He gave His Son, Jesus, to die on the cross so that we might have the forgiveness of our sins and receive the gift of eternal life in heaven (John 3:16).
When Jesus told His disciples about their "mansion" in heaven, He said, "And where I go you know, and the way you know" (John 14:4). Thomas, one of His disciples, said, "Lord, we do not know where You are going, and how can we know the way?" Jesus answered: "I am the way, the truth, and the life. No one comes to the Father except through Me" (John 14:5-6).
Jesus is the way to heaven. We "access" the way by placing our faith and trust in Him (Acts 16:30-31), turning from our sins in repentance (Acts 17:30-31), confessing Jesus before men as the Christ (Romans 10:9-10) and being baptized (immersed) into Christ so that our sins can be washed away (Acts 2:38; Colossians 2:12). Will you accept God's offer of salvation from eternal destruction so that you may enjoy eternal life in heaven?

---
Have You Heard Anything from…?
Jim Faughn
Preachers get asked a lot of questions. Sometimes these questions are doctrinal; sometimes they are practical; sometimes they fall into the category of "just curious." There is one question that always puzzles this preacher. I never really know how to answer it except just to give whatever information I have.
A good brother or sister will know that somebody is in the hospital, is a "shut-in" or is suffering in some other way. The well-meaning brother or sister will walk up to a preacher and ask a question like, "Have you heard anything from ___________." It may be worded a little differently. It may be asked in one of these ways: "How is ____________ doing?" "I haven't seen __________ at church in a while. Do you know where they have been?" "Something seems to be bothering ________________. Do you have any idea what's wrong?"
While I appreciate the interest demonstrated in these and other similar questions, and while I don't mind telling what I know (as long as it is not privileged information), I really believe that there is a better and more biblical approach to this. Those who know me know that I love the "body concept" of the church about which we read in 1 Corinthians 12. In this passage, we find that "…there should be no schism in the body, but that the members should have the same care for one another. And if one member suffers, all the members suffer with it; or if one member is honored, all the members rejoice with it. Now you are the body of Christ, and members individually (1 Corinthians 12:25-27).
It has been my experience that people appreciate it when the preacher stops by, makes a phone call and/or drops a note in the mail to somebody. It means something to them to know that he cares (and in the eyes of some that he is doing his job). Yet, how much more would it mean if somebody who was not "expected" to do these things did them just because of the love that exists for brothers and sisters in the Lord? How much more like a family would a congregation be if all the members checked on each other?
Have you got a few minutes to make some phone calls? Have you got some time to make a visit or two? Have you heard anything from ______________?

Click Here for a FREE monthly reminder when each new issue
of Gospel Gazette Online has been published to the Internet.
Click Here to send the URL for this page to a friend
Click Here to send your comments about this page to Gospel Gazette Online