Vol. 14 No. 10 October 2012
---

Chief of Sinners
Mark McWhorter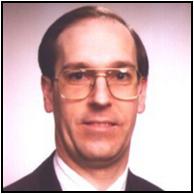 There are individuals that say they cannot obey Christ. They do not say it because they do not think they could live right. They say it because they do not think the Lord will accept them. They think they are so bad, or have done so many bad things, that God will not forgive them. Paul addressed this argument in 1 Timothy 1. In verse fifteen, Paul said that he was the chief sinner. Paul had done many very bad things. He had tortured Christians. He had blasphemed Christ. He had killed Christians. He had made it his goal to destroy Christianity by killing every Christian or making every Christian turn away from Christ.
Paul truly hated Christians. He hated Christ. He did not believe that Christ was the Son of God. However, in 1 Timothy 1:16, Paul says, "Howbeit for this cause I obtained mercy, that in me first Jesus Christ might shew forth all longsuffering, for a pattern to them which should hereafter believe on him to life everlasting." Paul said he was converted by Christ so that no one could ever again use the argument, "I am too bad to be forgiven."
What a marvelous Savior we have. He lived on earth as a man. He allowed Himself to be put through terrible agony and died on the cross. He was raised and went to heaven. Then, He waited for the right time to appear to Saul on the road to Damascus. Saul went into Damascus and was baptized by Ananias. Saul later took on the name Paul. Paul made it his life's goal to convert as many people as he could to Christ. Through Paul, Christ had the Gospel preached throughout the Roman Empire. Many were converted to Christ. No one could say he was a worse sinner than Paul.
Read your Bible. Obey Christ. Help others come to Christ. If any of this is hard to understand, ask an adult to help you.

---
Because He Lives!
Mark N. Posey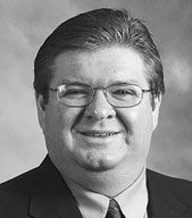 I find myself singing the words, "Because He lives, I can face tomorrow, Because He lives, all fear is gone; Because I know He holds the future, And life is worth the living, Just because He lives!" The greatest hope of a Christian is the hope of the resurrection unto life eternal. Paul was clear on this point in 1 Corinthians 15:58, "Therefore, my beloved brethren, be steadfast, immovable, always abounding in the work of the Lord, knowing that your labor is not in vain in the Lord." The word "therefore" draws our minds back to all that Paul had said in Chapter 15 about the resurrection. He told us that the hope we possess is a motivator to spiritual action for God's glory. Thus, the resurrection produces the kind of hope that makes daily living abundant. Notice lessons from Paul's words and Jesus' life.
Be steadfast in your faith. The word "steadfast" means "to be seated; settled and firmly situated." It means we are to be grounded and rooted in the one faith (Ephesians 4:5; Jude 3). Biblical examples include Daniel 3:18, "But if not, let it be known to you, O king, that we do not serve your gods, nor will we worship the gold image which you have set up"and Esther 4:16, "My maids and I will fast likewise. And so I will go to the king, which is against the law; and if I perish, I perish!" Steadfast refers to something that is firmly fixed in place, secure and generally permanent – like faith. Therefore, because He lives I will remain rooted and grounded in God's Holy and precious truths!
Be immovable in your doctrine. The word "immovable" means "not moved from a place; firmly persistent; motionless." Initially, "steadfast" and "immovable" seem to be synonymous, but there are key differences. Steadfast emphasizes being fixed in purpose, while immovable emphasizes the aspect of faith that will not be shaken even in the worst of circumstances. The former is concerned with the future, while the later deals with present. Immovable should be used in reference to the character and faith of any individual Christian. We must not allow anything to move us away from serving the Lord. Therefore, because He lives I will not be moved away from the truth!
Always abound in the Lord's work. "Abounding" has the idea of "exceeding a fixed amount; overflowing; exceeding." Paul exhorted the Corinthians to go out and do the work of the Lord – not just today, but always. Service to God should not happen just now and then in the Christian's life, but should happen daily. We cannot work very hard for one day or one week and say, "Well, that's it until next year." We do not number or measure the work we do for God, we just abound in it – always! We must take up His cross daily. Therefore, because He lives I will not lose love!
Please remember that working for Jesus is not an exercise in futility. Activity in doing good is one recipe for being cheerful Christians; it is like exercise to the body, and it keeps the soul in health. Because our labor for Christ is never worthless, we can find encouragement to keep honoring and serving Him in all that we do.

Click Here for a FREE monthly reminder when each new issue
of Gospel Gazette Online has been published to the Internet.
Click Here to send the URL for this page to a friend
Click Here to send your comments about this page to Gospel Gazette Online