---

Mammaw, Is Pappaw
Through Saying Words?
Marilyn LaStrape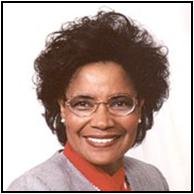 Several years ago in the ladies' Bible class, the discussion was that even as adults, sometimes our focus and attention in the assembly is less than God's expectation to worship Him in spirit and truth. Several comments were made about how difficult it can be also at times to keep our children and grandchildren quiet during worship. When they are very young that is all we wanted them to do so we could truly engage ourselves in proper and acceptable worship to our God.
One of our former elders' wives shared this comment from one of her grandchildren who was three- or four-years-old at the time and had become somewhat weary in the services. Her husband was doing the preaching that day. Their grandson asked her, "Mammaw, is Pappaw through saying words?" She said she almost laughed out loud!
Coming from a child that young, virtually all of us would have laughed! Those of us who have children, grandchildren and great-grandchildren are constantly amazed at the things they say at the most inopportune times! We do all we can to minimize and stifle such comments as best and as fast as we can!
The worship services have been the place we have heard some classics:
"I'm glad this is almost over!"
"I don't want to stay; it's boring!"
"Can we leave now?"
"How much longer?"
"I'm out of here!"
In Acts Chapter 2 on the Day of Pentecost, Peter preached the first Gospel sermon. Verse 40 of that chapter says, "And with many other words he testified and exhorted them, saying, 'Be saved from this perverse generation.'" We have no idea how many "other words" Peter preached that day, but we do know that his sermon resulted in 3,000 souls being baptized into the body of Christ. Acts 2:41 reads, "Then those who gladly received his word were baptized; and that day about three thousand souls were added to them."
In Acts Chapter 10, we have the account of Cornelius, the first Gentile convert to the faith, when Peter spoke to him and his entire household. Peter defends his ministry to the Gentiles before his Jewish brethren in Acts 11. In verses 13 and 14, Peter told them how he was sent to the house of Cornelius and why. "…Send men to Joppa, and call for Simon whose surname is Peter, who will tell you words by which you and all your household will be saved."
In Acts Chapter 15, many Gentiles were turning to God, but a rigorous dispute had arisen regarding circumcision. This question was settled by the apostles and elders in Jerusalem, and a letter was written to those brethren to be delivered and read by Judas and Silas. Acts 15:31-32 says, "When they had read it, they rejoiced over its encouragement. Now Judas and Silas, themselves being prophets also, exhorted and strengthened the brethren with many words."
Psalm 119 is a myriad of words! Effectively, every one of those 176 verses reference the Word of God. Here we find His precepts, ordinances, statutes, testimonies, commandments, laws and judgments. The first two verses shout these declarations read, "Blessed are the undefiled in the way, who walk in the law of the LORD! Blessed are those who keep His testimonies, who seek Him with the whole heart!"
Notice several of the verses that emphasize the vital nature of God's Word:
"Your word I have hidden in my heart, that I might not sin against You" (Verse 11).

"Deal bountifully with Your servant, that I may live and keep Your word" (Verse 17).

"My soul melts from heaviness; strengthen me according to Your word" (Verse 28).

"Establish Your word to Your servant, who is devoted to fearing You" (Verse 38).

"This is my comfort in my affliction, for Your word has given me life" (Verse 50).

"I entreated Your favor with my whole heart, be merciful to me according to Your word" (Verse 58).

"My eyes fail from searching Your word, saying, 'When will You comfort me?'" (Verse 82).

"Forever, O LORD, Your word is settled in heaven" (Verse 89).

"Your word is a lamp to my feet and a light to my path" (Verse 105).

"I am afflicted very much; revive me, O LORD, according to Your word" (Verse 107).

"The entrance of Your words gives light; it gives understanding to the simple" (Verse 130).

"Your word is very pure; therefore Your servant loves it" (Verse 140).

"The entirety of Your word is truth, and every one of Your righteous judgments endures forever" (Verse 160).

"I rejoice at Your word as one who finds great treasure" (Verse 162).

"My tongue shall speak of Your word, for all Your commandments are righteousness" (Verse 172).
Every one of these 15 passages direct our attention to God's Word and not any word man may have spoken. Shortly before His death, Jesus prayed in John 17:17, "Sanctify them by Your truth. Your word is truth." That knocks out anybody else's so-called "truth"!
God has chosen the medium of speaking through teaching and preaching to convert the world to His Son through obedience to the Gospel. Paul tells us forthrightly in 1 Corinthians 1:21, "For since, in the wisdom of God the world through wisdom did not know God, it pleased God through the foolishness of the message preached to save those who believe." Isn't that powerful?
That is why Paul could proclaim in Romans 1:16-17, "For I am not ashamed of the gospel of Christ, for it is the power of God to salvation for everyone who believes, for the Jew first and also for the Greek. For in it the righteousness of God is revealed from faith to faith; as it is written, 'The just shall live by faith.'" "So then faith comes by hearing, and hearing by the word of God" (Romans 10:17).
Peter is known in Scripture for talking at times without really realizing exactly what he was saying. However, there is one occasion when his response to a question that Jesus asked was as true as could have been possible for a human being to utter! Jesus' teachings about coming down from heaven and being the Bread of life had disturbed the Jews greatly. Many of His disciples had said it was a hard saying, who could understand it? As they complained, Jesus asked them if they were offended by this teaching, and some went back and walked with Him no more. John 6:67-68 says, "Then Jesus said to the twelve, 'Do you also want to go away?' But Simon Peter answered Him, 'Lord, to whom shall we go? You have the words of eternal life.'" This is without a doubt one of the most profound statements that ever came from Peter's mouth!
Paul wrote to Timothy, "If you instruct the brethren in these things, you will be a good minister of Jesus Christ, nourished in the words of faith and of the good doctrine which you have carefully followed" (1 Timothy 4:6). We can all relate to food that nourishes and food that simply fills our mouths for a few seconds, goes to our stomachs, but gives us no lasting energy to do what we need to do. Almost anybody can put something in the microwave! However, nourishing food takes thought, time and effort to prepare.
In that same way from a spiritual viewpoint, we must prepare our minds to hunger and thirst for righteousness as Jesus taught. "Blessed are those who hunger and thirst for righteousness, for they shall be filled" (Matthew 5:6). This kind of nourishment leaves us satisfied every time and keeps us longing for more! Let us as adults never grow weary of the Bible and its teachings, and be glad when the preacher or the teacher is "through saying words"! That is acceptable only from the innocents.

Click Here for a FREE monthly reminder when each new issue
of Gospel Gazette Online has been published to the Internet.
Click Here to send the URL for this page to a friend
Click Here to send your comments about this page to Gospel Gazette Online