---

Starting Anew Is Realized Only in Jesus Christ
By Marilyn LaStrape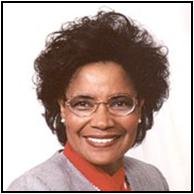 Most of us can remember some of our life experiences that have caused us to cringe in guilt, vexation and embarrassment. Most of us would give almost anything to recall that moment in time to decide and act differently!
Several years ago, a visiting preacher to a congregation asked the question, "Have you ever messed up and your 'make up' never quite measured up to your 'mess up'?" At another Gospel meeting at the same congregation, the visiting preacher read the poem, "The Land of Beginning Again" by Louisa Tarkington.
The one preacher told about an opportunity that he let slip through his fingers when asked to preach the Gospel to another village of lost people on a missionary trip. He decided he didn't really have the time to go to another village on that trip. When he returned the following year, he searched long and hard to find the man who had asked him to come and preach in that village, but he never found him!
The other visiting preacher read the poem, "The Land of Beginning Again," and it begins by describing this wonderful place: "Where all of our mistakes, and all of our heartaches, and all of our poor selfish griefs, could be dropped at the door like a shabby old coat and never put on again." The body of the poem addresses the greatest injustice, all the things we intended to do but forgot—little praises unspoken, and little promises broken. Perhaps the greatest line in the poem is, "It wouldn't be possible not to be kind in the 'land of beginning again.'" Ms. Tarkington ends her poem with, "And what had seemed hardest we know would have been best. There isn't a thing that wouldn't take wing when we faced it and laughed it away, and I think the laughter is most what we're after in the 'land of beginning again.'"
There is only one place where such a beginning anew is possible, and that is in the Lord Jesus Christ! Paul writes in Ephesians 1:3-4, 7: "Blessed be the God and Father of our Lord Jesus Christ, who has blessed us with every spiritual blessing in the heavenly places in Christ, just as He chose us in Him before the foundation of the world, that we should be holy and without blame before Him in love. In Him we have redemption through His blood, the forgiveness of sins, according to the riches of His grace." Speaking of Himself, Jesus said, "I am the Alpha and the Omega, the Beginning and the End, the First and the Last…I am the Root and the Offspring of David, the Bright and Morning Star" (Revelation 22:13, 16b).
The apostle Paul is the striking example of one who was given a new beginning in Jesus Christ in spite of his horrifying lifestyle! We meet Saul (whose name is later changed to Paul in Acts 7:58b) at the stoning of Stephen. "And the witnesses laid down their clothes at the feet of a young man named Saul." Before his conversion, Acts 9:1-2 reads; "Then Saul, still breathing threats and murder against the disciples of the Lord went to the high priest and asked letters from him to the synagogues of Damascus, so that if he found any who were of the Way, whether men or women, he might bring them bound to Jerusalem."
Paul tells a Jewish crowd in Acts 22:4-5: "I persecuted this Way to the death, binding and delivering into prisons both men and women, as also the high priest bears me witness, and all the council of the elders, from whom I also received letters to the brethren, and went to Damascus to bring in chains even those who were there to Jerusalem to be punished."
He wrote in 1 Corinthians 15:9, "For I am the least of the apostles, who am not worthy to be called an apostle, because I persecuted the church of God." In Galatians 1:13 he writes, "For you have heard of my former conduct in Judaism, how I persecuted the church of God beyond measure and tried to destroy it."
He writes in 1 Timothy 1:12-13, "And I thank Christ Jesus our Lord who has enabled me, because He counted me faithful, putting me into the ministry, although I was formerly a blasphemer, a persecutor, and an insolent man; but I obtained mercy because I did it ignorantly in unbelief." Paul continues in verses 14-15; "And the grace of our Lord was exceedingly abundant, with faith and love which are in Christ Jesus. This is a faithful saying and worthy of all acceptance, that Christ Jesus came into the world to save sinners, of whom I am chief."
He puts the exclamation point of this beginning anew in verses 16-17; "However, for this reason I obtained mercy, that in me first Jesus Christ might show all longsuffering, as a pattern to those who are going to believe on Him for everlasting life. Now to the King eternal, immortal, invisible, to God who alone is wise, be honor and glory forever and ever. Amen."
In God's infinite wisdom, Paul's former belief system and conduct is revealed to us in the most harsh and unfavorable language. Paul's personal declarations of ignorance and arrogance are enough to make any penitent person realize the greatest need we have is redemption from our sins! If we knew of someone with Paul's former reputation, what would be our attitude toward such a one? As a Christian, would he be welcomed into our assemblies? Would our being judgmental and self-righteous hinder any hopes of a relationship with a "modern day" Paul?
It is almost more than the heart can bear when we think of what God has done for us through Jesus Christ our Savior! May we all come to the realization that beginning anew is the ongoing relationship we have with God through Christ, and that keeps us in fellowship with one another.
We have this assurance in 1 John 1:6-7: "If we say that we have fellowship with Him, and walk in darkness, we lie and do not practice the truth. But if we walk in the light as He is in the light, we have fellowship with one another, and the blood of Jesus Christ His Son cleanses us from all sin."
Is there a need for some of us to rededicate our lives to God anew? Is there a need for some of us to return to God and start anew? If God allows us to live to see the unprecedented year of our Lord 2009, let us resolve:
To read, study, meditate and obey the Bible as we never have before!
To know and fight Satan—not one another—with everything in us!
To be thankful for, rather than resentful of, the talents of others!
To give up trying to explain our excuses and inactivity to God!
To be seeking and saving the lost souls around us!
To be obedient servants daily until the Lord calls us home or until He returns!
To continue to trust in the integrity, power and promises of Jehovah God!
---