Hold My Mule
By Mike Benson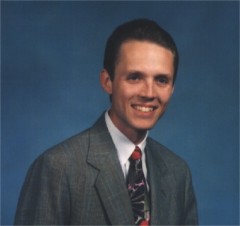 This story touches a deep cord in my heart. Read it and see if it doesn't affect you too.
The old man couldn't carry a tune in a syrup bucket, but he loved to sing -- even if it was off-key. Besides, he was bad about "amening" the preacher. Services had degenerated into an undignified "assembly" because of the old man. He simply got too involved in the "goings on" and forgot himself.
Four of the more "well-to-do" members decided that this man was too "crude" for the congregation. They appointed themselves as the ones to go talk to the old man.
When they arrived at the old man's house, he was in the field plowing with his old mule. Though it was beneath their dignity, they finally walked out through that dusty ground which soiled their clothes to talk to the old man. "Brother Jones," they began, "we want to talk to you about your singing. Not meaning any offense, you just can't sing. We wish you would not try to sing so loud because it ruins our services."
"I'm sorry," he replied, "it's just that when I look at these old clothes that I wear and then I think of the robes that God has for me, I can't help singing. When I see that old shack that I live in and realize that it might fall down any time and then I think about the beautiful palace that God has for me, I just have to sing praises of my Lord. You see this old hat I got on? Well, when I see that crown in my mind that God has for me, I just have to tell the wonderful name of Jesus at the top of my lungs. As a matter of fact," he said, "would one of you hold my mule? I feel like singing." They left him singing in the field.
As these four men left the old man in the field, they viewed him in a different light. One said to the rest, "You know, his singing isn't really all that bad." Another joined in, "I never really realized how sweet his voice really is." The third said, "When I get to heaven, I just hope God will allow me to sing in the same group that he sings in!" [Gary Headrick].
Observations:
1. Like the aging farmer, singing should be our delight (James 5:13). On occasion, I have observed that at least some Christians sing with little or no enthusiasm at all -- assuming that they sing at all. Others forgo the evening assembly if they know that it's going to be devoted primarily to that act. In years gone by, it was not uncommon for throngs of brethren to travel great distances to attend a "singing." Why? Because they delighted in lifting their hearts to the Father above. "Praise the Lord! For it is good to sing praises to our God; for it is pleasant, and praise is beautiful" (Psalm 147:1).
2. Singing (Acts 16:25) should come naturally to us. If Old Testament "worthies" reacted to the blessing of Jehovah with song and praise, how much more should we (Hebrews 13:15; 1 Peter 2:5)? "The Lord is my strength; my heart trusted in Him and I am helped; therefore my heart greatly rejoices, and with song I will praise him" (Psalm 28:7).
3. Singing should involve not just some of our heart, but all of our heart (Matthew 22:37). Someone once said, "It is a great sign of mediocrity to praise always moderately." Brethren, all of us may not be talented in voice, but all of us can -- and should -- sing to the Lord with our whole being. "Bless the Lord, O my soul, and all that is within me, bless His holy name" (Psalm 103:1; cf. John 4:24; 1 Corinthians 14:15)!
Would one of you hold my mule, please? I feel like singing!