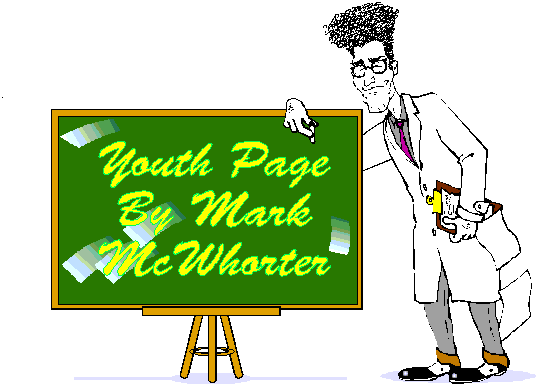 Go The Extra Mile
In New Testament times there were two major caravan roads crossing Palestine. One came down from the city of Damascus and crossed the Jordan River near the Sea of Galilee. It passed very near Nazareth, then followed the coast south into Egypt. This road was called "The Way of the Sea", and was one of the most used roads by the Romans.

As a boy Jesus would have probably watched the road in his spare time. He would have seen many colorful caravans traveling to take their goods to many different cities. He would have seen messengers on horseback riding very fast to get letters of importance to Alexandria or other major cities. He would have seen chariots built for wealthy men and women carrying their occupants to important destinations.

The boy Jesus would have also seen many Roman soldiers marching along the road. The soldiers' swords would have been clanking at their sides as they marched in formation. And Jesus would have seen something that many people did not like.

A Roman soldier could make a Jew carry his heavy pack of belongings. Jesus no doubt saw Jews having to walk bent over under a heavy burden alongside the soldiers. The law stated that the Jew only had to carry it a mile. But the Jews felt very humiliated to have to do this.

When Jesus became an adult, the law still stood. And Jesus could have easily talked about how unfair this law was. He could have told the Jews to no longer carry these burdens for the Romans. He could have told the Romans that the Jews would no longer be "human donkeys."

But instead, Jesus said something very interesting. In Matthew 5:41 he said, "And whosoever shall compel thee to go a mile, go with him twain." Twain means two. Jesus was telling them to carry the burden two miles instead of one. By doing this, they would demonstrate their willingness to get along. They would demonstrate their desire to serve all men. And by doing this, they were showing that they were willing to "go the extra mile."

The next time you think a rule is not fair, the next time you do not like a rule your parents make, the next time you think you are being treated wrongly, think about Jesus talking about going two miles instead of one. Even adults have a very hard time with this thought. But if you will start as a young person to always make this your rule in life, it will become second nature. You will just always "go the extra mile."
---
Build on the Foundation
Have you ever watched as a building was being built? Did you see the workers clear the area where the building was going to be located? Did you see them make the area level? Did you see them dig a trench for the foundation? Did you see them pour the concrete for the foundation of the building?

The building needs a good foundation so that the building will not slide or move on the dirt under it. A good foundation is always built first. Then the building can be built.

But what if the workers just stopped after making the foundation? Would there be any building? No. There would just be a level area with some concrete. While some things could be done on a concrete foundation, a person would not be safe from a storm by sitting on a foundation. A person could not come in from the cold if there was only a foundation. And what if the workers started building another foundation on top of the old one? That would not help anyone either.

It is important to continue to build and not stop with a foundation nor to continue to build foundation upon foundation. In New Testament times God had to tell some Hebrew Christians to not stop with the foundation of the Old Testament teachings. He wanted them to build Christ's house, the church, on the foundation.

"Therefore leaving the principles of the doctrine of Christ, let us go on unto perfection; not laying against the foundation of repentance from dead works, and of faith toward God" (Hebrews 6:1).

The same principle holds for us today. We cannot stop with learning just the simple things. We must continue to build on our foundation and build a beautiful Christian life. And we must build up the church each and every day. The church is where we find safety from the storms of life. It is where we can find warmth from the coldness of sin in the world.

Keep studying the Bible so you will know how to build on the foundation. And if any of this is hard to understand, ask an adult to help you. Until next time, keep getting the wisdom of God.