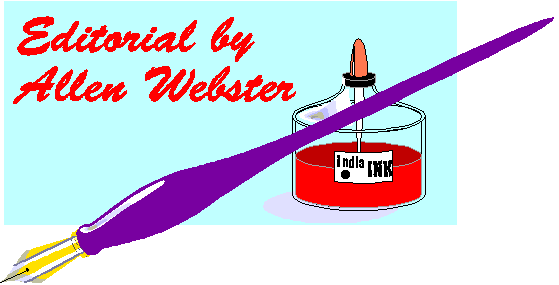 Asleep In The Storm
Some people can sleep through anything. Others wake up at the sound of a bird. The Bible records only one instance when Jesus was asleep--and it was in a storm. "And there arose a great storm of wind, and the waves beat into the ship, so that it was full. And he was in the hinder part of the ship, asleep on a pillow and they awake him, and say unto him, Master, carest thou not that we perish?" (Mark 4:37-38).

The apostles were not novices at traveling the Sea of Galilee. Some had previously earned their living fishing on it and the Bible mentions numerous occasions when they traveled across it. But something happened this night that scared seasoned fisherman. The word for storm here (lailaps) means "whirlwind, hurricane" (Arndt/Gingrich, p. 462). The boat filled with water and they were in danger of drowning. It is at this point that they decided to wake Jesus. That's right, He is still asleep! How could Jesus sleep in a storm?
This May Indicate Mental Peace.
Often insomnia is caused by mental distress. When the mind is agitated, the body finds little rest. Jesus did not have this problem. His mind was at ease. This incident is a living example of "peace passing understanding." Paul wrote, "And the peace of God, which passeth all understanding, shall keep your hearts and minds through Christ Jesus" (Philippians 4:7). Asleep in a boat in such a storm is a little hard to believe, but the peace of God ruled Christ's heart. The word keep here is a military term for a sentinel guard of a city. Philippi was a Roman colony (strategically located cities where retired soldiers lived to keep down uprisings), so they were familiar with sentinels. Here it means that God's peace is the sentinel of our hearts to keep out fear, anxiety and apprehension (cf. Matthew 6:25-34). God is in control and we need not fear.

What was the secret of such peace? "Thou wilt keep him in perfect peace, whose mind is stayed on thee: because he trusteth in thee" (Isaiah 26:3). Christ had great faith in his Father. We are prone to think, "Well, Jesus could have this peace because he was God's Son. I could never get it." Note Jesus' promises: "Peace I leave with you, my peace I give unto you: not as the world giveth, give I unto you. Let not your heart be troubled, neither let it be afraid" (John 14:27). He left it for us!

We are put in the boat of safety by our faith. "Therefore being justified by faith, we have peace with God through our Lord Jesus Christ" (Romans 5:1). This is obedient faith, as no other kind avails (James 2:26). Paul commands, "And let the peace of God rule in your hearts . . ." (Colossians 3:15). Rule here is the word from which we get "umpire." So, literally, peace is to make the calls in our hearts. Fear and worry have no more right to make calls in the game of our lives, than a fan in the bleachers does in a ball game.
This May Indicate Physical Exhaustion.
Jesus had spent the day struggling with the multitudes. They had pressed upon him until he had to use a boat for his pulpit and the beach for his auditorium. He preached (4:1-2), he answered questions (4:10), he taught (4:21), he warned (4:24) and he taught some more (4:33). Then "the same day" (4:35) he told his disciples to pass over to the other side of the Sea of Galilee.

When they entered the boat he laid down on a pillow. The word for "pillow" here (proskephalaion, from kephale, "head," and pros, "toward," so the place where one lays his head) is used only here in the New Testament. In the stern of the boat there would have been an oarsman's cushion, and he, being tired, laid down to rest. He quickly went to sleep.

Jesus, by this example, teaches us the value of industry. He was a worker and he taught his followers to work. "I must work the works of him that sent me, while it is day: the night cometh, when no man can work" (John 9:4; cf. 4:34; 5:36). Did he work twelve hours some days (as he seems to indicate in John 11:9)? Toward the end he could say, "I have glorified thee on earth: I have finished the work which thou gavest me to do" (John 17:4). Paul, his tireless ambassador, was able to make a similar statement toward the end of his life. "I have fought a good fight, I have finished my course, I have kept the faith" (2 Timothy 4:7).

Laziness is condemned throughout the Bible (cf. Proverbs 6:10-11; 13:4). It leads to waste (Proverbs 18:9), want (Proverbs 6:9-11) and wrath (Matthew 25:26-30). From the beginning God intended for man to work (Genesis 2:15) and man added difficulty to work by his sin (Genesis 3:19). We are commanded to "redeem the time" (Ephesians 5:16) and told that if one will not work, he does not deserve to eat (2 Thessalonians 3:10-12). Paul labored night and day (1 Thessalonians 2:9). God tells us to go to the ant and learn about being industrious (Proverbs 6:6-8). Jesus, by his example, shows that God's servant may often work till he is tired enough to go into a deep sleep.
This May Indicate Spiritual Security.
One who knows he is lost finds little ease and many sleepless nights (unless he hardens his heart). One who is saved, and knows it, can pillow his head and not worry about the world ending or death sneaking in the window. Jesus could sleep because he knew that he was not through with the work that God had given him to do. He would lay down his life when it was time. He feared no storm. The Lord wants us to be as spiritually secure (Matthew 10:28; John 10:28-29; 1 John 5:13). Those who feared the storm, soon feared the One who stilled the storm (Mark 4:41). He spoke and the storm ceased (kopazo, literally, "grew weary of blowing").
Christian, sleep well,
Christ still stills storms!