This biographical sketch is no longer
being updated and may be outdated.
J.D. (Jeff) Sweeten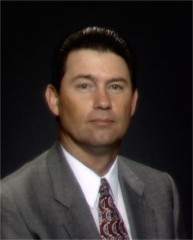 has been working with the Pearl Street church since September of 1997. He has been preaching in Texas since 1981, serving at Natalia, Southwest in San Antonio and Utopia. He has spoken in the following lectureships: Shenandoah in San Antonio, Fish Hatchery Road in Huntsville, 5th & Grape in Abilene and Southwest in Austin. He has held meetings in London, Shamrock, San Antonio and Devine, Texas. He is currently an editor for Seek Ye First, a free biblical journal published quarterly. He speaks for the radio program, "Give Me the Bible." He is married to Kelleen Kris (Haller) Sweeten and has three children, Landa, Andrew and Shane, plus one grandchild, Justin.